The COVID-19 pandemic has led to a dynamic shift in the real estate market operations. While on one hand, many businesses have experienced closures and reduction in activity, on the other, the appraisal firms have gained traction.
3 Types of Commercial Appraisals in Demand
Major ones among these were commercial appraisals with home and mortgage appraisals. This has happened mainly because of people downsizing, adapting to new lifestyles and even selling their houses.
Let us walk you through the other types of commercial appraisals whose demand has increased during the pandemic.
Types of appraisals for commercial property seen with the highest demand growth due to COVID-19
1. Residential Appraisals
The housing market has been accelerating exponentially. Currently, the demand for residential appraisals has been the highest.
For instance, before the pandemic hit, the movement of mortgages, 30-40 years, was really low. During 2020-21, the rates reduced further. But, this led to momentum in the residential appraisals.
There has been an increase in the demand for residential appraisers with an increased property being sold across rural and urban regions. But, the downside to this has been that people have started refinancing orders for lower rates.
Since quarantine, the home remodelling and renovation have been massive. This has led to phenomenal growth in home and mortgage appraisals.
2. Desktop Appraisals:
It is a relatively faster and affordable online option for getting appraisals done. With everything going digital amidst the pandemic, there has been an increase in the demand for desktop appraisals.
In this format of appraisals, the appraisers do not physically visit the location. Instead, the complete process is carried out on the basis of recorded information available.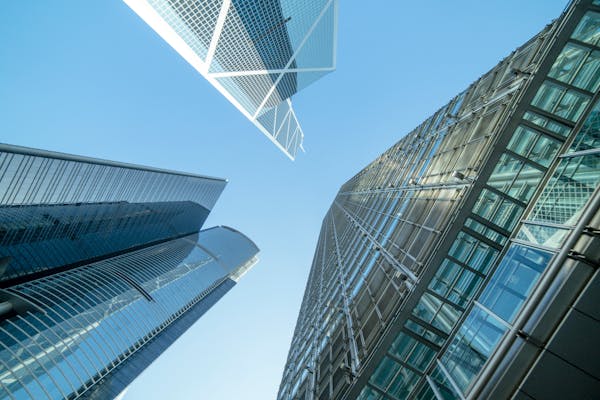 While for some clients, this is a faster and better method. While for others, the traditional method of commercial appraisals works well. This brings us to the next point.
What are commercial appraisals? Let us walk you through its details.
3. Commercial Appraisals: All you need to know
The low interest rates have made the businesses refinance themselves. Most of them are either shifting towards online operations or are trying to expand. So, to get the commercial loan for these, they need to have an appraisal. The various types of appraisal for commercial properties are as follows:
Industrial appraisals:

These appraisals involve carrying out the valuation for storage yards, manufacturing buildings, truck terminals, etc. Alongside, these also involve flex buildings, showroom buildings, business parks among other aspects.
It isn't a cakewalk to carry out appraisals in industrial buildings. When doing so, it is quintessential to use property in the best possible way along with access, linkage, maneuverability, etc. Several other factors to take into consideration are floor area ratio, parking ratio and others.
Along with all these factors, the last critical thing to consider is the condition of the building.
Public storage and self-storage appraisals:

It is yet another type of property in which the factors like whether it has an onsite office or an apartment has to be considered. These self-storage properties also have specific areas dedicated to boats and vehicles. In such estates, a property appraisal is a must.
Showroom appraisals:

A showroom is an area where the exhibition of merchandise samples is carried out. The usual area is between 25,000-1,50,000 sq.ft. While, in such buildings, the offices have about 30% of the complete occupancy. Usually, the businesses in such places deal with clothing, furniture, apparel and others.
Food processing building appraisals:

This one is also considered among the industrial properties. The food packaging and processing is carried out in these buildings, featuring freezers and cold storage. An appraisal in such buildings is carried out considering the extra processing facilities of the food processing building.
Distribution building appraisals:

This appraisal involves industrial buildings featuring multi-tenant and single units as well. It mainly serves the purpose of warehousing and distribution activities. Some features that are considered during the appraisal of such buildings are cross-docked trailer parking which comes across as an essential factor.
Data-hosting centre:

It also comes under the list of commercial property appraisals. Mostly referred as the switching centre, web hosting facility, cyber centre and telecom hotel. This data center contains a repository for storing, management and dissemination of data. Such facilities mostly do not have dedicated offices considering they only need to store eclectic equipment.
Once you are well-acquainted with the appraisals, it is quintessential to understand that it is a complicated task to carry this out seamlessly.
So, to make the process easier, a good idea is to opt for appraisal services and specialized property appraisers. If you are looking for professionals, Nicro Realty is right firm.
Property owner can avail quality commercial appraisal and brokerage services across Oakville, Burlington and Hamilton markets in Ontario Canada. The services you can avail through them are:
Asset management:

It involves the alignment of investor's goals to provide stable financial performance of the real estate assets for an individual. To achieve optimum financial performance, we provide complete life cycle expertise.
Brokerage:

This involves the expertise on acquisition and disposition alongside a representation of tenants and landlords.
Appraisal and consulting:

This involves combining industry-leading data research platforms to go beyond the standard appraisal assignments.