Gardening has been a hobby for those who own elegantly spaced gardens in their premises and thus allowing them to grow vegetables, flowering plants, decorative vegetation, etc. With time, things have evolved where people are living in closely spaced apartments and houses. There is no way to let them pursue their hobby and thus leading a monotonous life. Indoor gardening is an alternative but isn't exactly how one would experience it while growing plants outdoors.
Nine Top Benefits of growing plants indoors
Indoor gardening has been in demand for those who have widely spread living space and can accommodate plants to grow indoors. People can buy plants online to grow them indoors in their rooms or can place them in open terraces. Indoor gardening has several benefits to its name where a few are listed below.
1. All year growth
Irrespective of the weather conditions outdoors, people can always grow plants, flowers, and vegetables indoors by taking necessary care. By creating a natural environment, one can grow all that they feel like while indoors.
2. Chemical-free plants
While the vegetables and herbs that grow outdoors face the brutality of the harmful chemicals and fertilizers, one can provide natural fertilizers to the plants to nurture their growth and thus availing fresh and delicious fruits and vegetables without letting them cause any harm to the body.
3. Pest free gardening
When plants grow outdoors, it often gets attacked by insects, pests, rodents, etc. that damage and destroy the plants. While a plant grows indoors, there are lesser chances of pests attacking it, and thus there is no need of using pesticides to destroy them.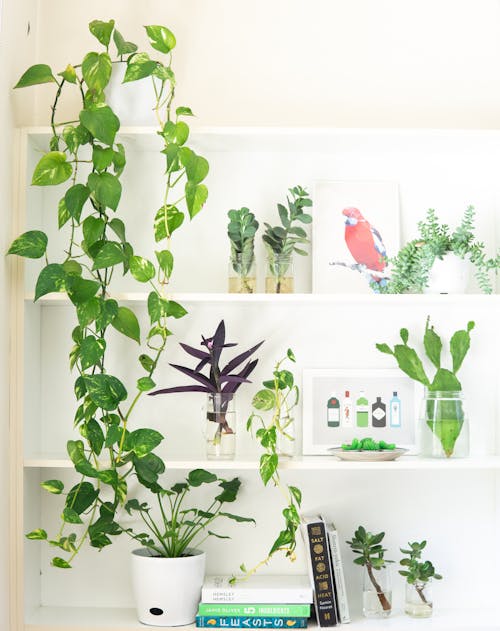 4. Attractive interiors
Apart from the varied pieces of art that adorn the walls, a plant can also add to the beauty of the room. A flowering plant with coloured flowers can beautify the area and make one feel lively every time one sees it.
5. Leisure activity
While opting for indoor gardening, people can spend their leisure time being involved in taking care of the plants and nurturing them. One needs to water them well and make sure it gets sufficient light. One can get rid of boredom that is common in most urban areas where people like to stay indoors and not get involved in the hustle and bustle.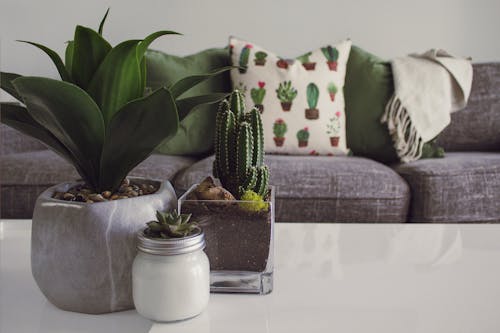 6. Maintaining an indoor environment
Indoor plants are one of the most lucrative components of home decoration and also an example of a healthy lifestyle they upgrade the loveliness of our home with a fresh enthusiastic dash of nature and cause us to feel to live in nature. They improve the quality of the indoor air by air purification in which we breathe. They not only splendidly decorate a home but also do grievances about stress, headaches, and heart/circulation symptoms of our body.
Plants in the home may reduce many harmful components of indoor air pollution, specifically some unsafe organic volatile compounds named toluene, benzene, and xylene. The elements are primarily taken out by soil microorganisms.
Plants can also eradicate excess CO2 from the home environment which is responsible to make our work performance. Plants also seem to expand dampness and clear airborne organisms of home air. Hence you can order plants online.
7. Plants also improve well-being
According to researchers, house plants calm people down and make them more optimistic. Also, they can increase disease resistance and reduce fatigue, coughs, and other cold-related illnesses by more than 30 percent. This is mostly because of decreasing the degree of residue and expanding the quantity of moistness in the house.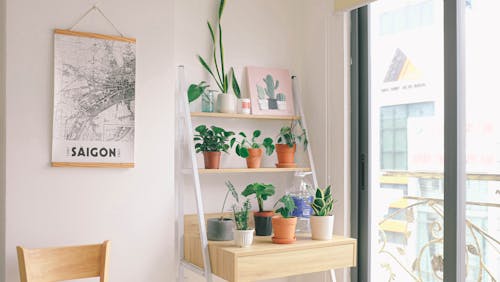 8. Plants can retain sound
Consequently, you can discover trees at different territories around the road and structures like healing facilities and schools.  Plants can adequately break sound waves and therefore reduce the sound absorbing noise at your office too!
9. Saves up on finances
When people tend to grow fruits, vegetables, and herbs at home, they save up on finances where they do not have to visit the markets to aid their supply of fruits and vegetables. So, if you are understanding these benefits you can buy indoor plants online for your home.